December 27, 2020
Here's when I've been featured in the media or invited as a keynote speaker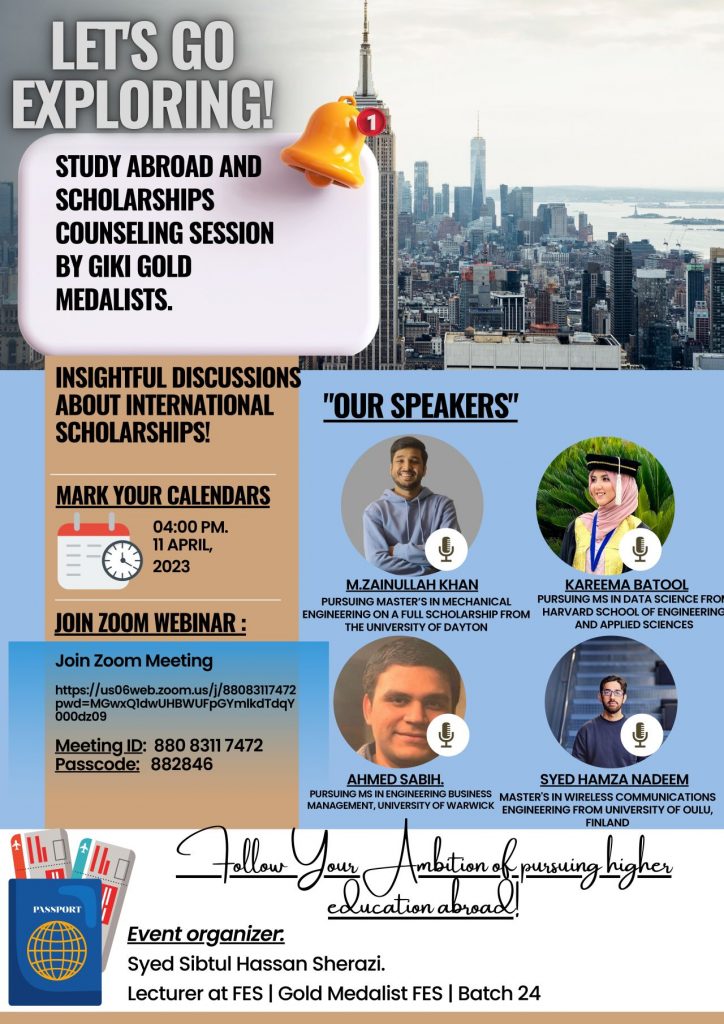 Delivered a session to the students of GIK guiding them on how they can land an admission for Masters in USA with 100% funded (just like I did). You can view the recording of the session here.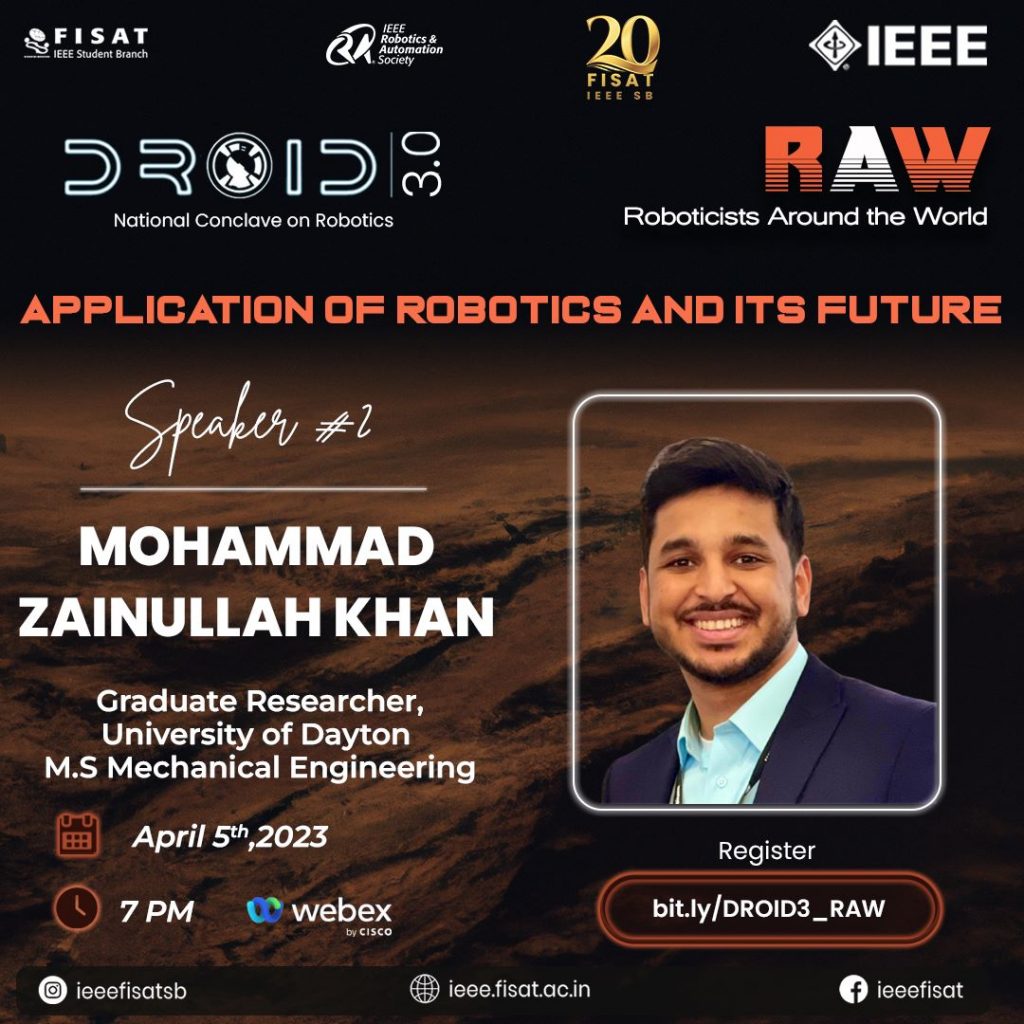 Delivered a session to IEEE members of FISAT Univeristy on the applications of robotics and its future as well as how you can get into robotics yourself. You can view the recording of the session here.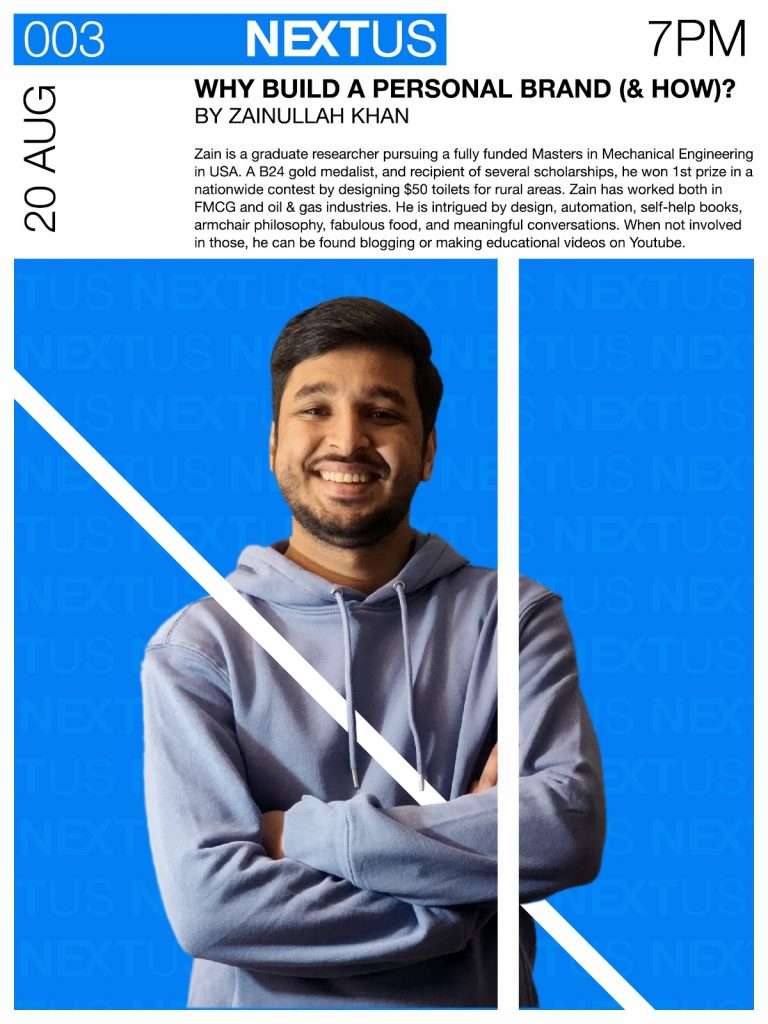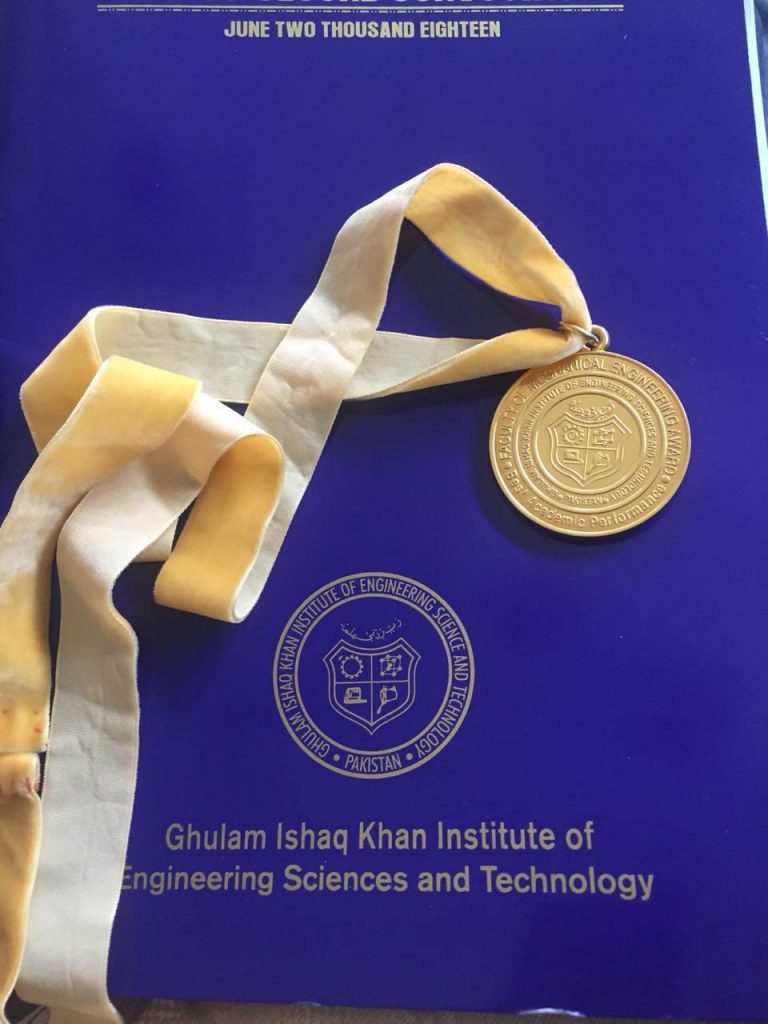 Won the academic gold medal for securing the top position (1 out of 101) in the department of mechanical engineering during undergraduate degree. For this accomplishment, I was honored by the governor as well as mentioned on the university's website.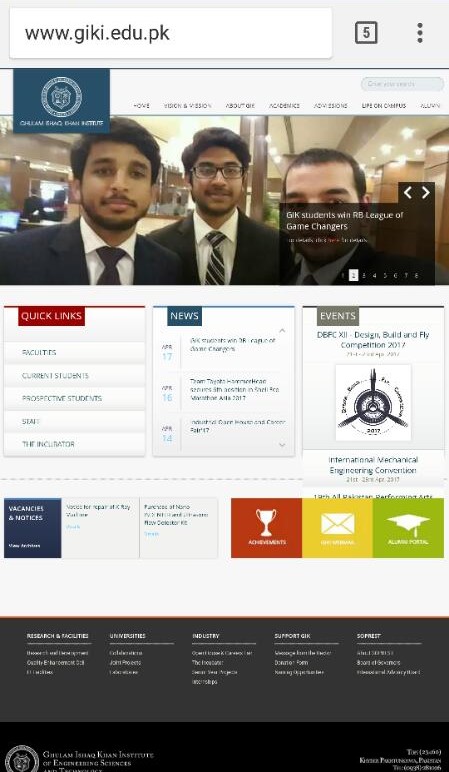 Won the nationawide competition from over 200 teams from across Pakistan's top universities (including LUMS, NUST, IBA, GIK etc.). Organized by Reckitt Benckiser (RB)- Pakistan, the objective was to help eradicate diarrhea from Pakistan. My team, which I was leading, came up with an ingenious design (& idea) to build toilets for as low as $20 which doubled as a manure making pit for farmers in rural areas of the country. We won a cash prize of 0.5 million PKR and a chance to turn their idea into a reality.