Mechanical & Robotics Engineer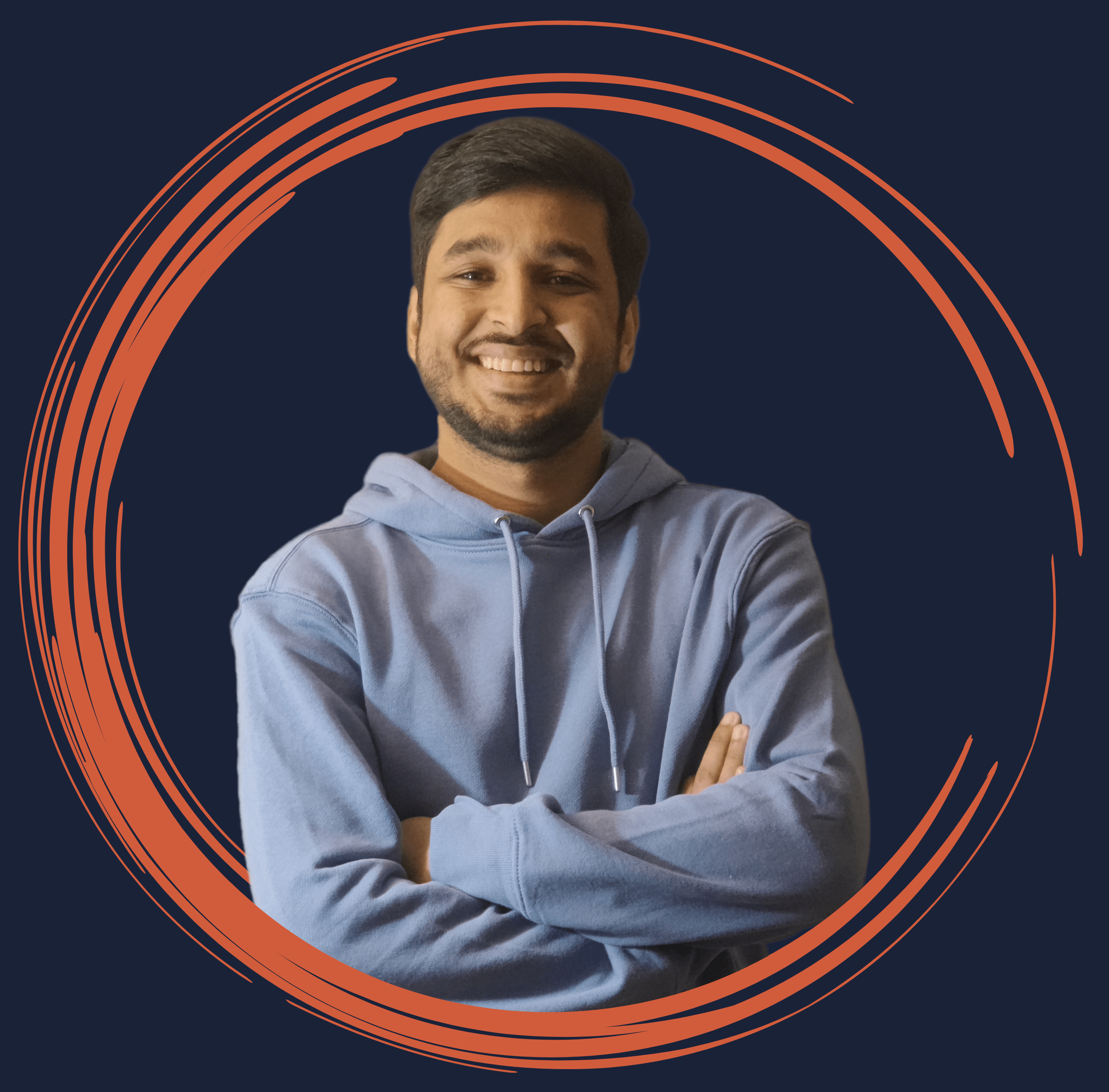 Thanks for checking out my portfolio! Whether you're a recruiter, fellow engineer, friend, or lost stranger, I hope you enjoy the ride.
I am completing my master's degree in mechanical engineering, specializing in robotics, design, and mechatronics.  I'm an engineer who enjoys tinkering and prototyping and constantly seeks to develop my cross-functional technical skills palette.
I am currently working as a graduate research assistant at the Design of Innovative Machines Lab (University of Dayton) where I get to work on robotic applications and design novel mechanisms & machines.
I also have 3.5+ years of industrial experience and 2 years of R&D experience.
In my free time, I love reading, playing chess, or helping out aspiring engineers via my youtube channel (Engineering Simplified) where I teach robotics & programming languages in bite-sized videos.
Master's in Mechanical Engineering
University of Dayton
2022-2023
GPA: 4.0
Bachelor's in Mechanical Engineering
Ghulam Ishaq Khan Institute (GIK)
2014-2018
GPA: 3.89  (1st position out of 100 students in the department)
Here are few of the projects that I have worked on. Click on them to see their videos/animations/reports.
Programming
Python
MATLAB
C++
LaTeX
Embedded C (Arduino)
Software
CAD (SolidWorks, PTC Creo, Fusion 360)
3D Printing (Ultimaker Cura)
MATLAB (Simulink, Simscape, Stateflow)
Microsoft Office (Word, PowerPoint,
Power BI, certified in Excel)
RoboDK
Git
Hands-On
Rapid Prototyping
Power & Hand Tools
Lathe & Milling 
CNC Machines

Additive Manufacturing

Soldering & Circuits
Others
Product Design
Sensors & Actuators

Modelling & Simulation

Troubleshooting

Project Management

Robot Modeling 

Video Editing
Languages
English (Proficient)
Hindi (Proficient)
Urdu (Native)
My 'Hands-on' workstation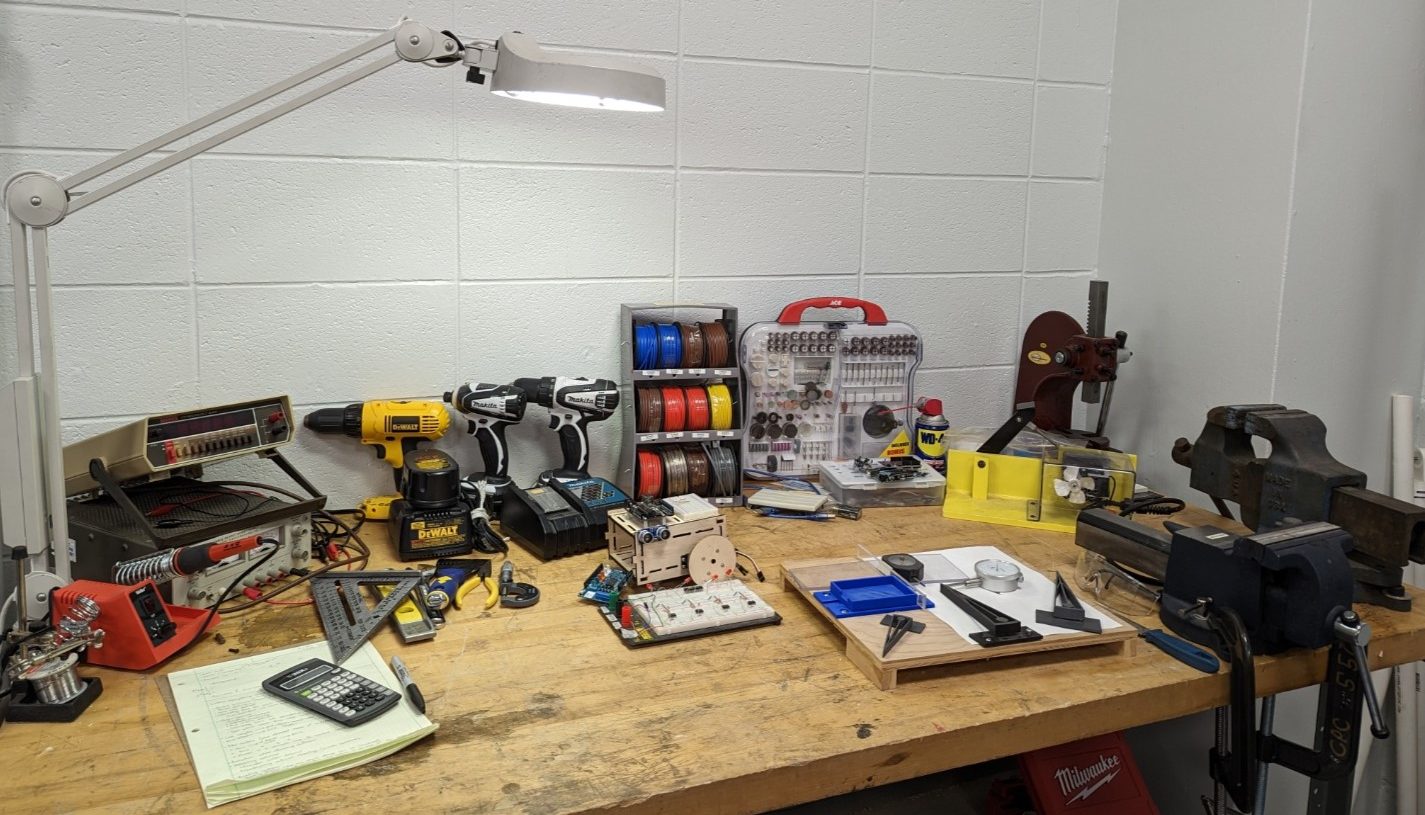 🏆

Awards & Achievements

⚡️
Winner of 2023 National Science Foundation/ASME Design Essay Competition out of 500+ submissions ($1500 award)
A. T. Yang Memorial Award for best paper at ASME conference out of 200+ papers ($1,000 prize).
Awarded 100% scholarship for Master's degree due to academic & industrial excellence.
Academic Gold Medalist for securing the highest position in the department (out of 100 students).
Winner of Reckitt Benkiser's nationwide design competition ($4,500 prize).
Special Recognition award for implementing cost-saving measures of $110k/year.
Best Young Author Award for book chapter on 3D scanners.
Invited twice to CISCO to deliver keynote sessions on Robotics, Artificial Intelligence (AI) & ChatGPT.
Liu, J., Khan, M.Z.

, Myska, D., Murray, A. (2023)

'The Synthesis Of P-Drivable Single Degree Of Freedom Spatial Mechanisms', Mechanisms and Robotics Conference, IDETC 2023.
Khan, M.Z.

, Hasan, M., Haroon, A., Shahrukh, M. (2021)

'3D Scanner: An Application of Functional Reverse Engineering'

In

Functional Reverse Engineering of Strategic and Non-Strategic Machine Tools

. CRC Press, USA, pp.3-16.




eBook ISBN:

9780367808235
Khan, M.Z., Ali, Y., Bin Sultan, H., Hasan, M. and Baloch, S. (2020) 'Future of currency: a comparison between traditional, digital fiat and cryptocurrency exchange mediums', Int. J. Blockchains and Cryptocurrencies, Vol. 1, No. 2, pp.206–224.
DOI: 10.1504/IJBC.2020.109003
Research Presentations
Khan, Mohammad. 'Task Allocation and Dead-Lock-Free Trajectory Planning for Collaborative Multi-Robot System

',

University of Dayton Brother Joseph W. Stander Symposium, 19 April 2023. (link)
Khan, Mohammad. 'Multi-Robot Path Planning with Collision Avoidance

',

University of Dayton Brother Joseph W. Stander Symposium, 20 April 2022. (link)

Thank you for being here.
You can always reach out to me via email for any opportunities or just to say 'hi'. If you want to convince others that I will add great value to your organization, you can download and send my resume to them.