Whiteboard Drawing Robot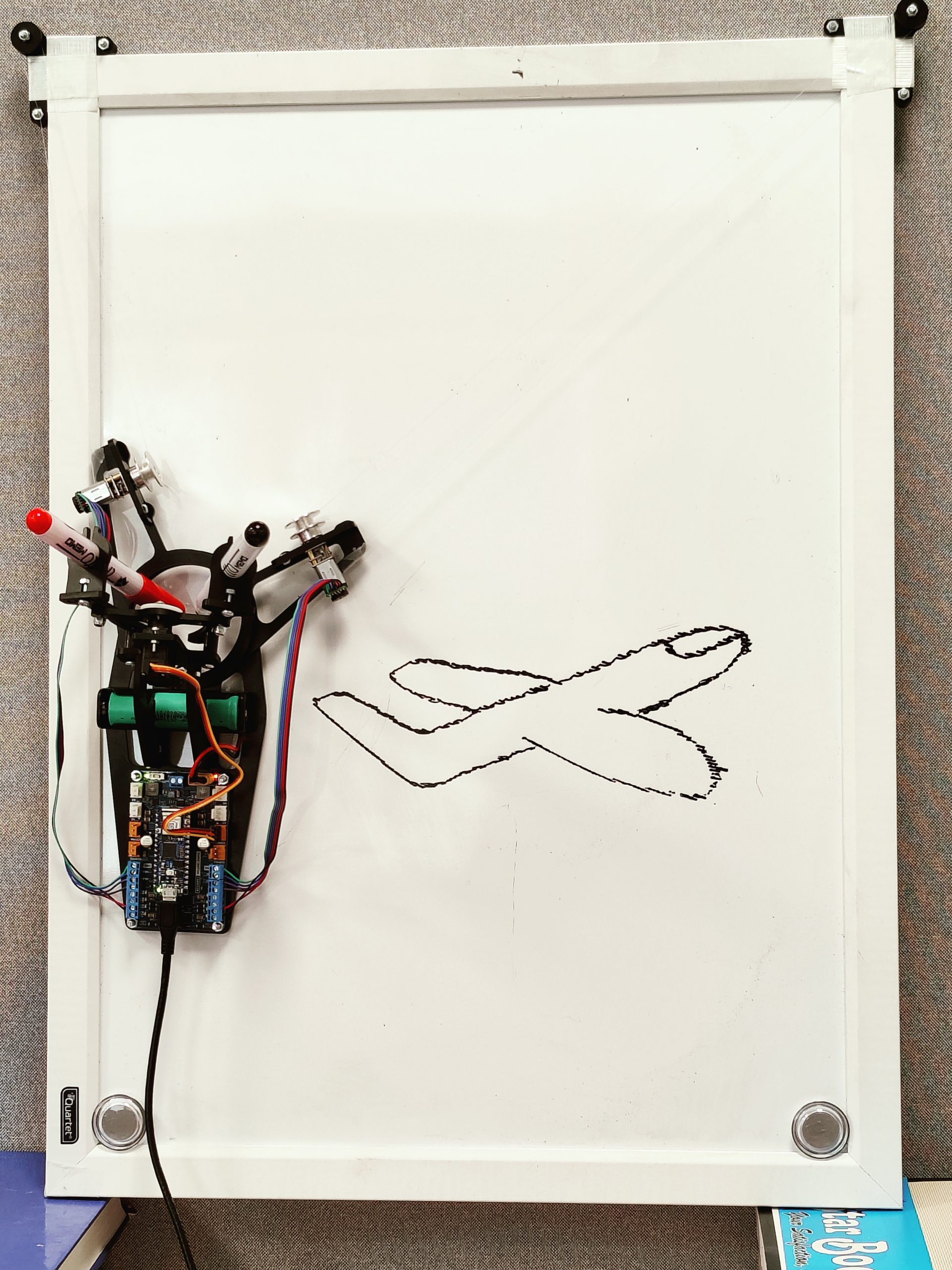 Controlled using Arduino, it can draw images captured from a webcam or uploaded to it on a whiteboard with two different
markers. Makes use of image processing for converting images into line traces and PID control for DC motors. 
Skills Utilized:  MATLAB, CAD (SOLIDWORKS), Kinematics, Analysis, Actuators, Microcontrollers, C++ Programming
See my other projects below
arrow_left icon Go back to the homepage.
Thank you for being here.
You can always reach out to me via email for any opportunities or just to say 'hi'. If you want to convince others that I will add great value to your organization, you can download and send my resume to them.