Hydraulic Lifting Mechanism Design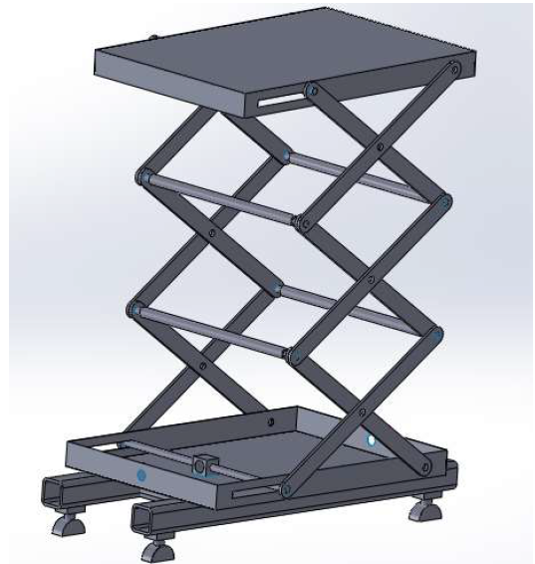 Designed a power-driven hydraulic lifting mechanism for use in airports for the loading and unloading of luggage. The main function of the mechanism is to provide a stable platform with sufficient lift speed along with an adjustable height. The design requirements of load capacity, stability, reliability, robustness, and mobility were all taken into account.
Skills Utilized:  CAD (SOLIDWORKS), Product Design, Product Development, Cost-Benefit Analysis, Component Selection
See my other projects below
arrow_left icon Go back to the homepage.
Thank you for being here.
You can always reach out to me via email for any opportunities or just to say 'hi'. If you want to convince others that I will add great value to your organization, you can download and send my resume to them.